School Enrolment Tours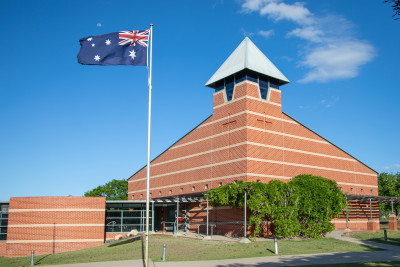 Guided tours of the School are available throughout the year and families are encouraged to book a time that best suits their needs. Booking a tour is easy and is the best way to make a decision on choosing the school that is right for your child.
Why not book a tour during school hours? This allows you to see the School in action and will give you a true picture of what you can expect. You won't be disappointed.
Alternately, we are happy to host a tour at a mutually convenient time outside of business hours (please email or ring the Registrar for out of hours appointments). Most importantly, bring your children. Seeing the school from their perspective is often enlightening.
To book a tour during school hours please contact the Registrar, Mrs Karen Alchin on (02) 4629 6256 or alternately email her on registrar@macarthur.nsw.edu.au.