School Tours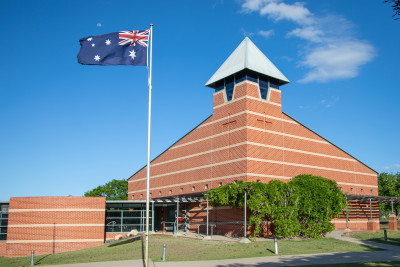 Guided tours of the School are available throughout the year and families are encouraged to book a time and day that best suits their needs. Booking a tour is easy and assists families to make an informed decision on choosing a school that is right for each child.
The grounds and facilities are always best seen in person and we welcome students and their families to book a tour time and explore all that Macarthur's special campus has to offer. In the interim, you may wish to explore the Facilities page of the website which will give a small glimpse of the teaching, learning and play areas available to our students.
Tours are held in small groups and can be booked on the link below. Private tours may be booked by special arrangement.
If you require any assistance booking a tour, please contact us on 4647 5333.