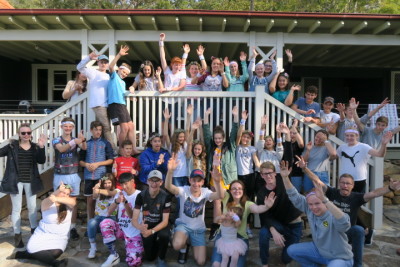 OASIS is the name given to the group of students that meets each Monday Lunchtime for fellowship together as Christians. This is a time for these students to play a few quick games, eat together and encourage one another in their daily Christian walk. Usually attended by up to 40 students, a theme of discussion is chosen each to term and presented by willing students. These discussions bring to the group a perspective of Christian thought based on what the Bible teaches about the topic and the experiences of living this out in the School.
Due to the group consisting of students from Year 7 through to Year 12, all students benefit from the mentorship that naturally occurs within the group. There is no doubt that the School benefits from the Christian students being salt and light amongst their peers, and the enjoyment that comes from the unity of faith despite the age differences.
The highlight of the year is the OASIS Camp - always well attended and a weekend offering a fun and relaxing atmosphere with the opportunity to hear invited speakers present a message from the Bible. The Camp is greatly anticipated and always proves to be a tremendous success and therefore remains a unique off campus opportunity for our students.