The Integrated Studies Precinct
The construction of our new
Warren Integrated Studies HUB
is on track ready for occupancy in the new Academic Year in October. After many years in the planning, we look forward to the official Opening of the HUB on Friday 22 October 2021.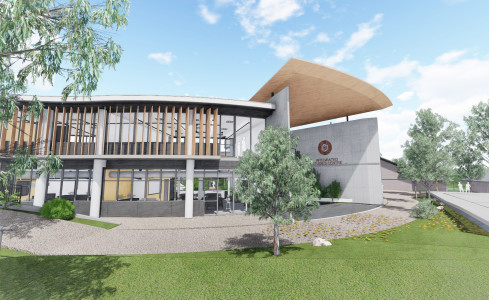 This webpage outlines the vision for our new Warren Integrated Studies HUB and the wider Precinct in which it is placed. This new building and the facilities to follow in Phase Two will enable our students to learn, work and create in their areas of interest to new levels of sophistication.
​
Our aim is to develop young people of character and intellect who look to the future with optimism. The Warren Integrated Studies HUB underpins that aim by offering facilities that will enable our student to develop their unique gifts and talents to the very highest levels. This milestone project will transform opportunities for our students for many years to come.
Dr David Nockles​